Dining
Clearwater Beach Restaurants

The Best Dining Under the Sun

At Wyndham Grand Clearwater Beach, dining is a distinctive event. Enjoy a meal at Clearwater Beach's only Asian-fusion restaurant, snack on casual fare at our poolside bar, or start your morning with coffee and pastries — whatever you're craving, the Wyndham has you covered.
Executive Chef, Claude Rodier
A graduate of L'Etincelle Culinary School in Nimes France, Executive Chef Claude Rodier brings years of invaluable experience to Wyndham Grand. Chef Claude has hosted high profile clientele, including a Whitehouse Dinner benefiting the Gettysburg Festival Foundation, NBA, All-Star Baseball, Walt Disney, The First Induction of the Rock & Roll Hall of Fame, and a National Mayors Convention honoring President Bill Clinton and President Bush. Now dedicated to making an impact on the dining scene in Clearwater Beach, Chef Claude will continue to develop outstanding signature and seasonal menus for Ocean Hai, Dock's, and eSKPades, alongside his top-notch culinary team.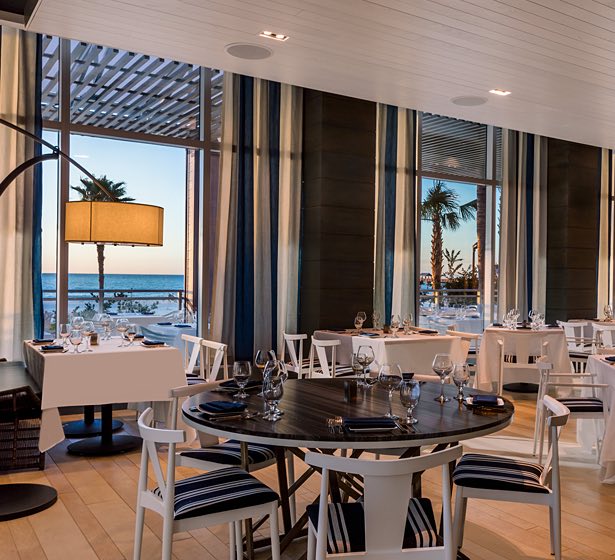 Ocean Hai
Fresh-caught seafood and farm-fresh ingredients, seamlessly melded and served in a chic atmosphere — our signature restaurant is Clearwater's destination for Asian-fusion cuisine.
Contact
Hours of Operation
Breakfast
Monday - Friday 7:00am – 11:00 am
Saturday & Sunday 7:00am – 12:00pm
Dinner
Wednesday - Sunday 5:00 pm – 10:00 pm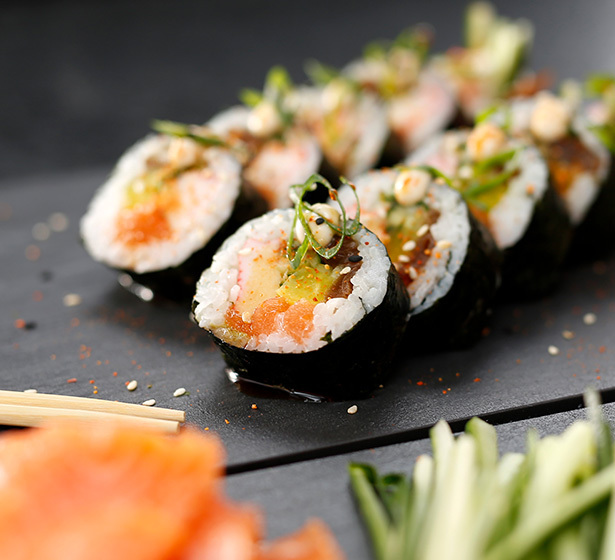 O'Hai Lanai
Sit on our patio overlooking the gulf at sunset for bites and beverages. Featuring all outdoor dining for dinner, our new concept, O'Hai Lanai, is a compliment to any stay in Clearwater Beach, FL.
Contact
Hours of Operation
Dinner
Mondays - Tuesdays | 5:00 pm – 10:00 pm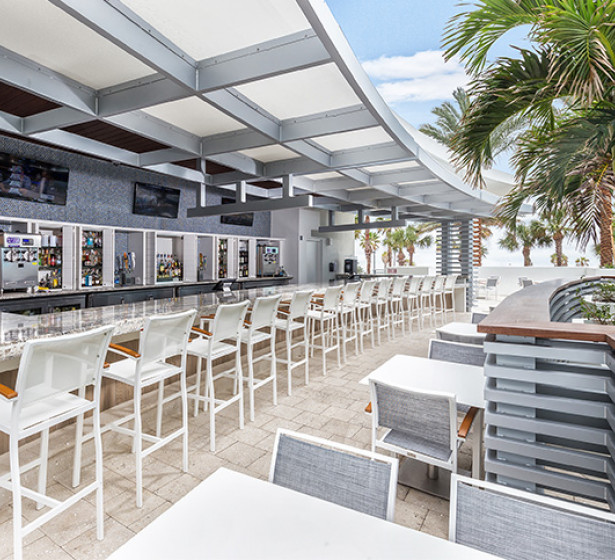 DocK's Pool Bar & Grille
Drink in the rays — and your favorite cocktails — poolside, and nibble on a full menu of traditional favorites.
Hours of Operation

Open Daily | 11:00 am – Sunset
View More Information View Menu
*Menus are subject to change
eSKPades
Stop by eSKPades for morning into mid-afternoon coffee or cappuccino and afternoon through the evening for cocktails. This multi-tasking lobby spot features grab 'n go favorites (including Starbucks coffee and teas, cappuccinos, lattes, ice cream, pastries and sandwiches) on one side, and a Lobby Bar serving wine, drinks and appetizers on the other.
Hours of Operation
Barista Café | 6:00 am – 2:00 pm
Lobby Bar | 11:00 am – 11:00 pm
*Menus are subject to change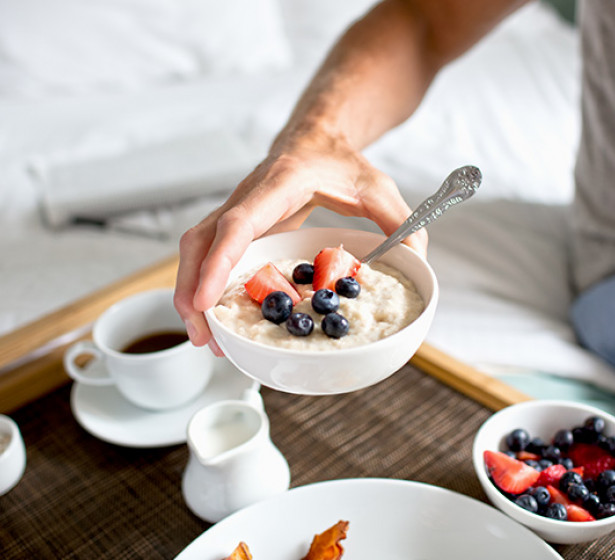 In-Room Dining
Whether you want a quiet breakfast on your sun-dappled balcony or a midnight snack after a night out, our 24/7 room service offers an extensive selection of delicious dishes.
Hours of Operation
Daily | 7:00am - 10:00pm